European Microelektronics and Packaging Confrence and Exhibitions
Nå er det snart duket for European Microelektronics and Packaging Confrence and Exhibitions, EMPC2021!
Den holdes online, 13-16 september, så da er det bare å kose seg på konferanse fra kontoret eller hjemme.
Vi har et program med fem interessante keynotes:
Active Implantable Medical Devices: a challenging technological field, Claude Clément, freelance consultant
Electronics Industry Growth Markets: Package Choices, Challenges, and Trends, E. Jan Vardaman, TechSearch International, Inc.
ESA COTS initiative: How to bring commercial-off-the-shelf technologies to space?, Mikko Nikulainen, Head of the Technical Reliability and Quality Division TEC-QE, European Space Agency
Reliability of Active Implantable Devices: can we predict, and prevent, failure?, Anne Vanhoestenberghe, Associate Professor at University College London, UK
"Horizon Europe – possibilities for the European Microelectronics and Packaging industry", Dr. Ivonne A. Herrera – Senior Adviser working as National Contact Point at the Norwegian Research Council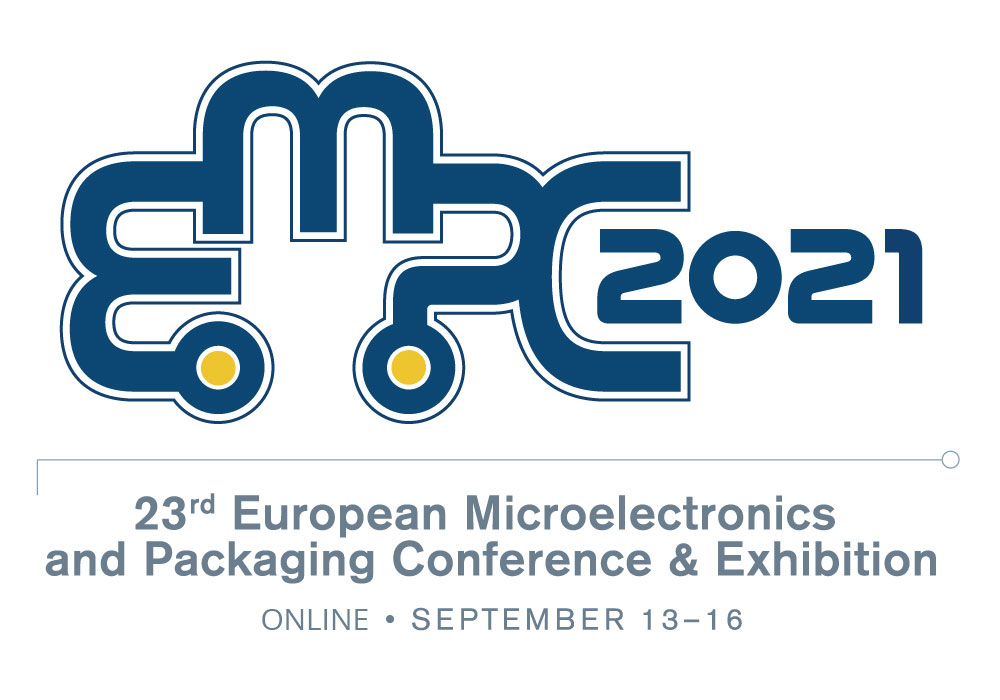 I tillegg er det tre kurs man kan melde seg på:
MEMS Sensors and Actuators av Prof. Gabor Harsanyi, Budapest University of Technology and Economics
Implications of New Semiconductor-Trends for IC-Packagesav Tanja Braun og Michael Töpper, Fraunhfoer IZM
Achieving High Reliability of Lead-Free Solder Joints – Materials Considerationsav Ning-Cheng Lee, Indium Corp.
72 presentasjoner er fordelt på 16 parallelle sesjoner:
Material issues
Medical electronics
Advanced package assembly
Process management
System in package
Manufacturing
Heterogenous integration
Reliability testing
Advanced packaging
Power electronics
Opto electronics
Nano materials
Failure analysis
Substrates and interposers
Printed electronics
Process monitoring
Speaker:
Truly hermetic and beyond: Benefits of technical glasses in medical electronics packaging, Julia Hütsch, Product Manager, Medical. Schott AG
Samt en liten feiring av IMAPS Nordic sin 50-års dag. 
Det fleste av sponsorer og utstillere skal holde et detaljert foredrag om sine produkter og tjenester. 
Bli med!
Mer informasjon får du her!