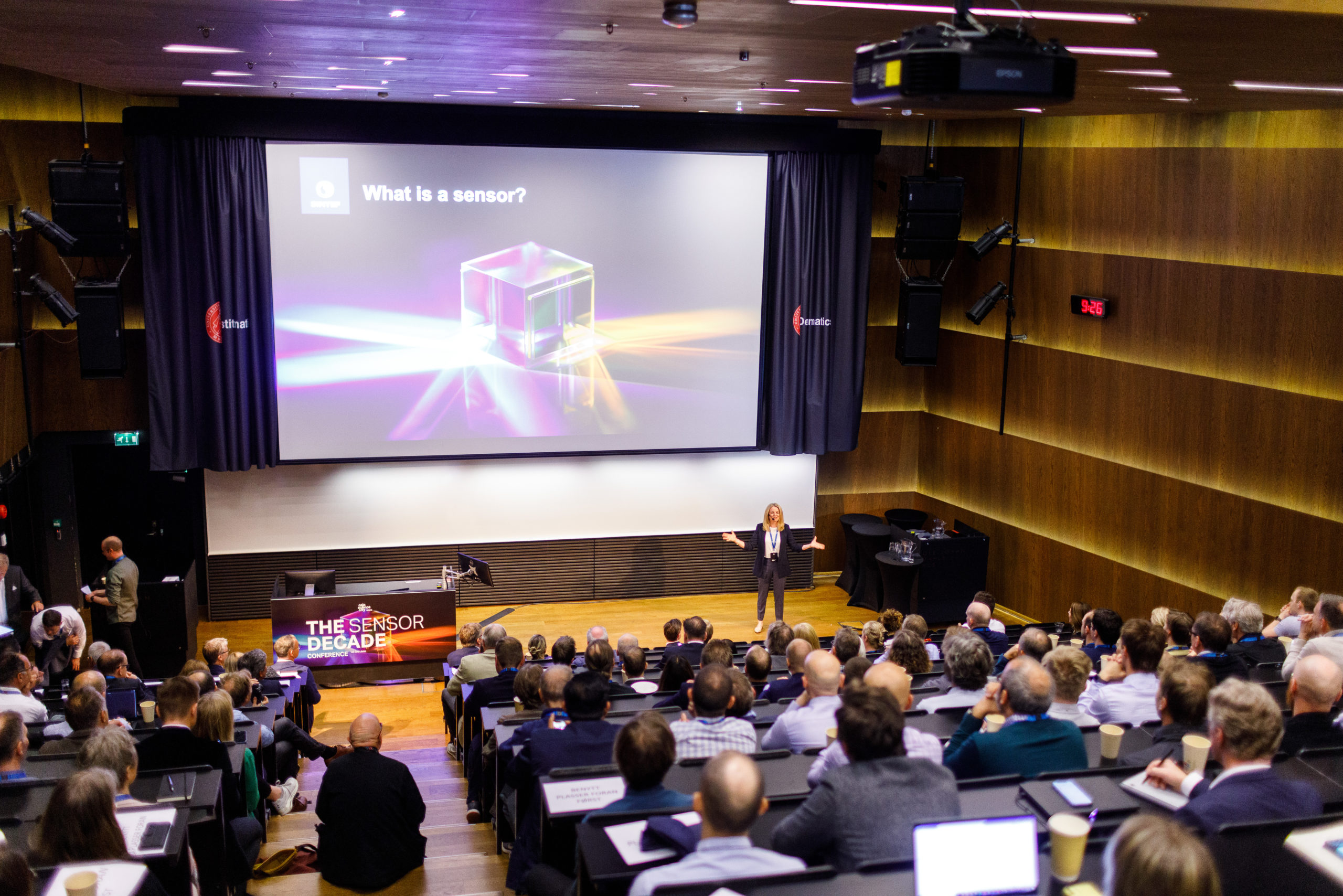 Research Manager hos SINTEF, Dr. Marion O´Farrell. Photo: Kilian Munch
Horten was central when Norway's first sensor conference "The Sensor Decade" was organized on 1 and 2 June. As part of the newly established Oslo Science City Arena (OSC), SINTEF together with partners invited to a two-day event with a focus on sensor technology.
Electronic Coast has played a central role here, together with the University of Oslo (UiO), NGI and Startuplab.
- EC was asked to contribute to the technical committee, work I did on behalf of the association, says Even Zimmer, CEO of Zimmer & Peacock, as well as board member of Electronic Coast.
Members of Electronic Coast have clearly distinguished themselves at the conference, with 8 of the lectures as well as stands from the companies Kongsberg and Zimmer & Peacock.
- The work consisted of finding speakers and building up the actual conference content together with the rest of the committee. EC members accounted for approx. 20% of the presentations, so we distinguished ourselves relatively well, says Even.
He says the conference was a big success.
- The conference was a great success, with a high professional level and many connections were made during the breaks. We look forward to this becoming a tradition, says Even Zimmer.
The Student Challenge
A student competition was also organised, where qualified student groups from all over the country could compete with sensor-based product solutions.
This years candidates:
Bevart -Intelligent art monitoring
AgriLives -Machine vision systems for sustainable agriculture
GalVance -Sensor technology to look for lifejackets with people in them
KIOvision -Smart waste sorting with image recognition
Effisense Smart monitoring for more efficient emptying of bins
Hooli -Sensor technology for better elderly care
The winners was Effisens. They won one year membership at Startuplab and a good money price. Eskil Pedersen og Daniel Svendsen was there to accept the award.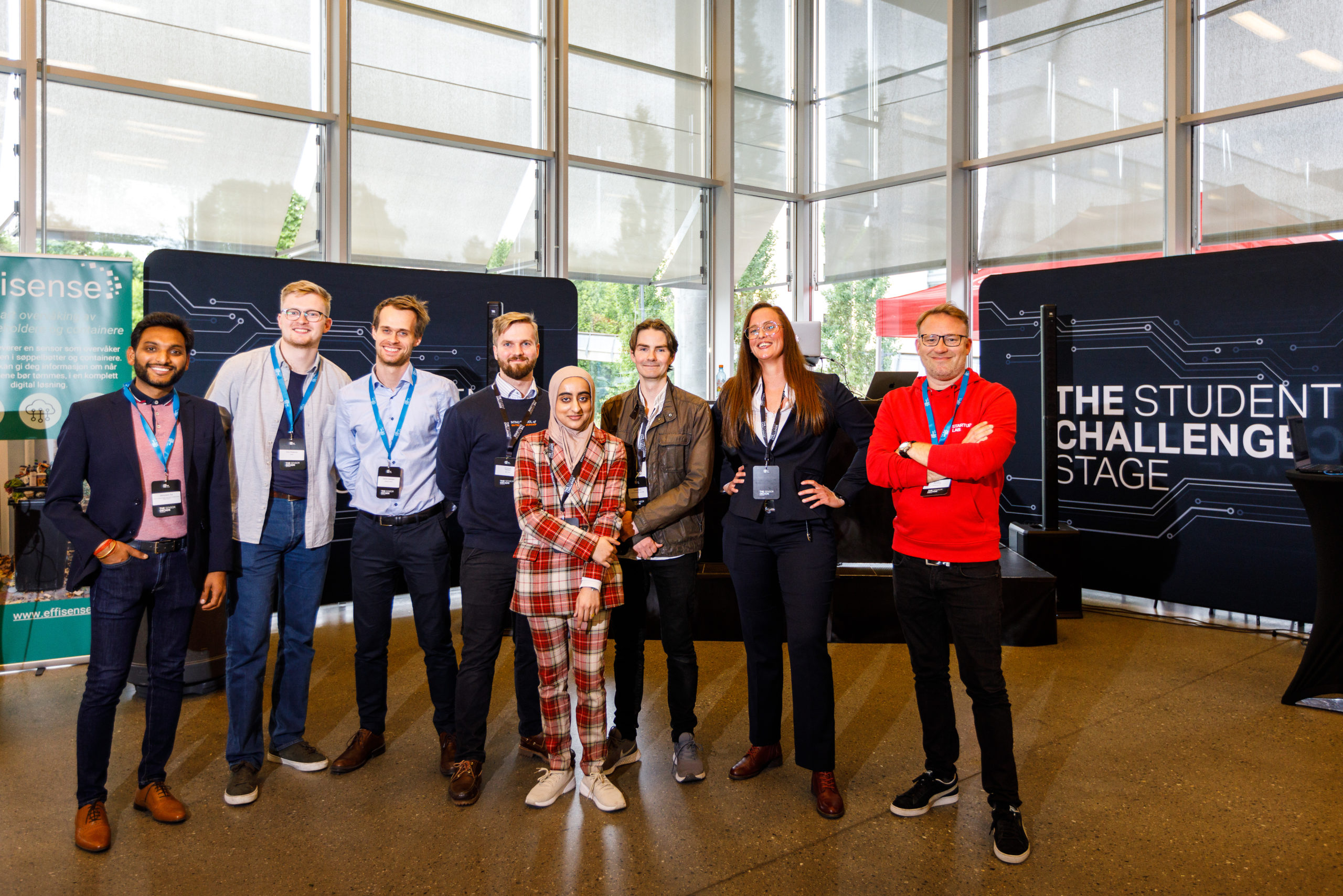 First time
This is the first year The Sensor Decade is being organised. This is only the first of many conferences planned in the newly established Oslo Science City (OSC). The aim is to create an arena for interaction, networking and sharing expertise for technology companies.
- Oslo Science City plays an important role in breaking down the barriers between academia, business and research, said the principal of UiO and head of OSC, Svein Stølen in his opening speech.
- By meeting to exchange knowledge and ideas, we will increase the rate of innovation, contribute to sustainable growth, recruit new talent, as well as establish and scale start-up companies. This is a platform to connect and stimulate collaboration between important actors, says Christine Wergeland Sørbye, CEO of Oslo Science City on their website.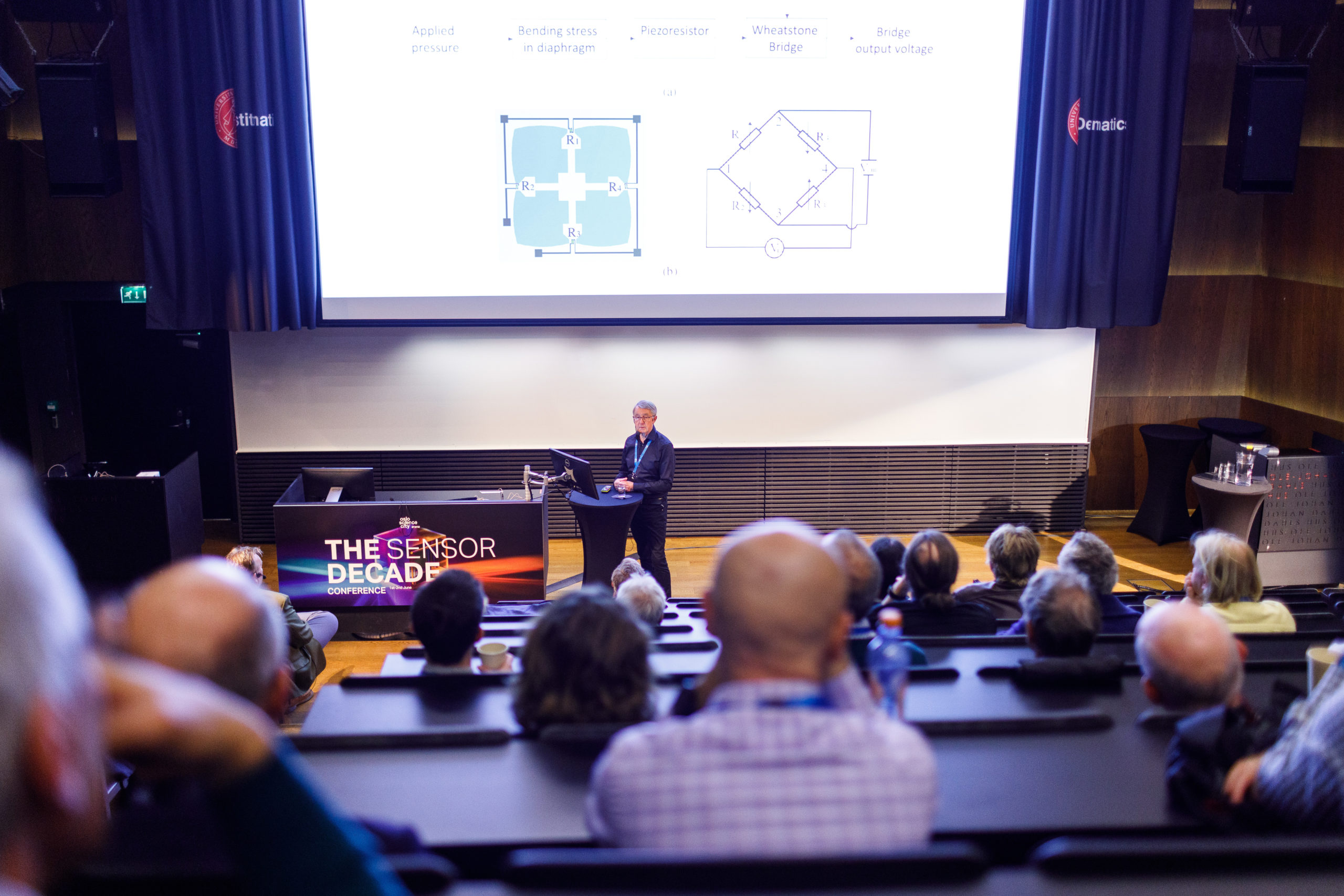 Henrik Jakobsen from USN. He also works in the startup Salico, located at Kobben. Photo: Kilian Munch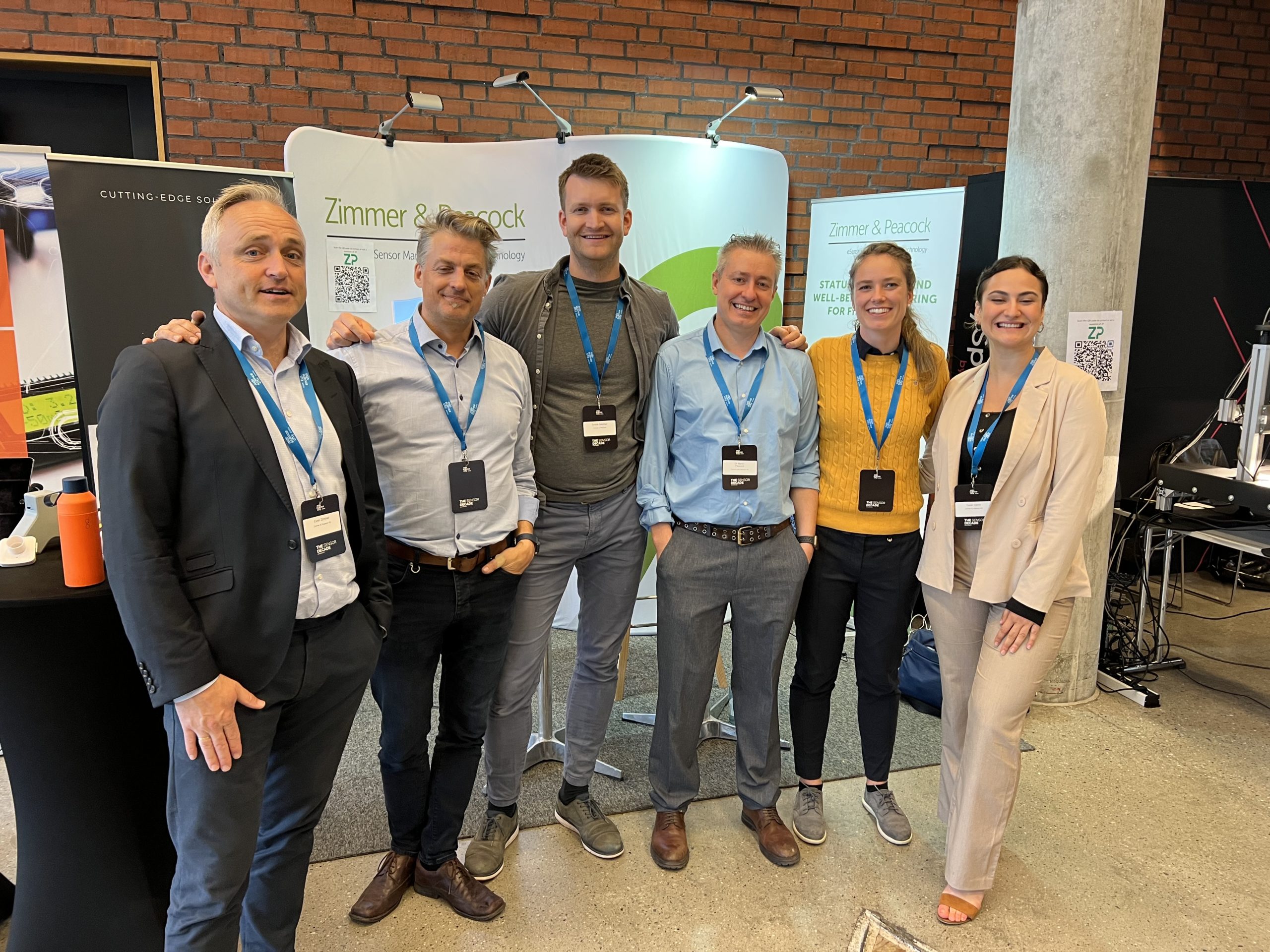 Even Zimmer (f.l.), Marius Andresen, Sindre Søpstad, Martin Peacock, Solrun Lid og Yaren Demir på stand for Zimmer & Peacock. Photo: Zimmer & Peacock.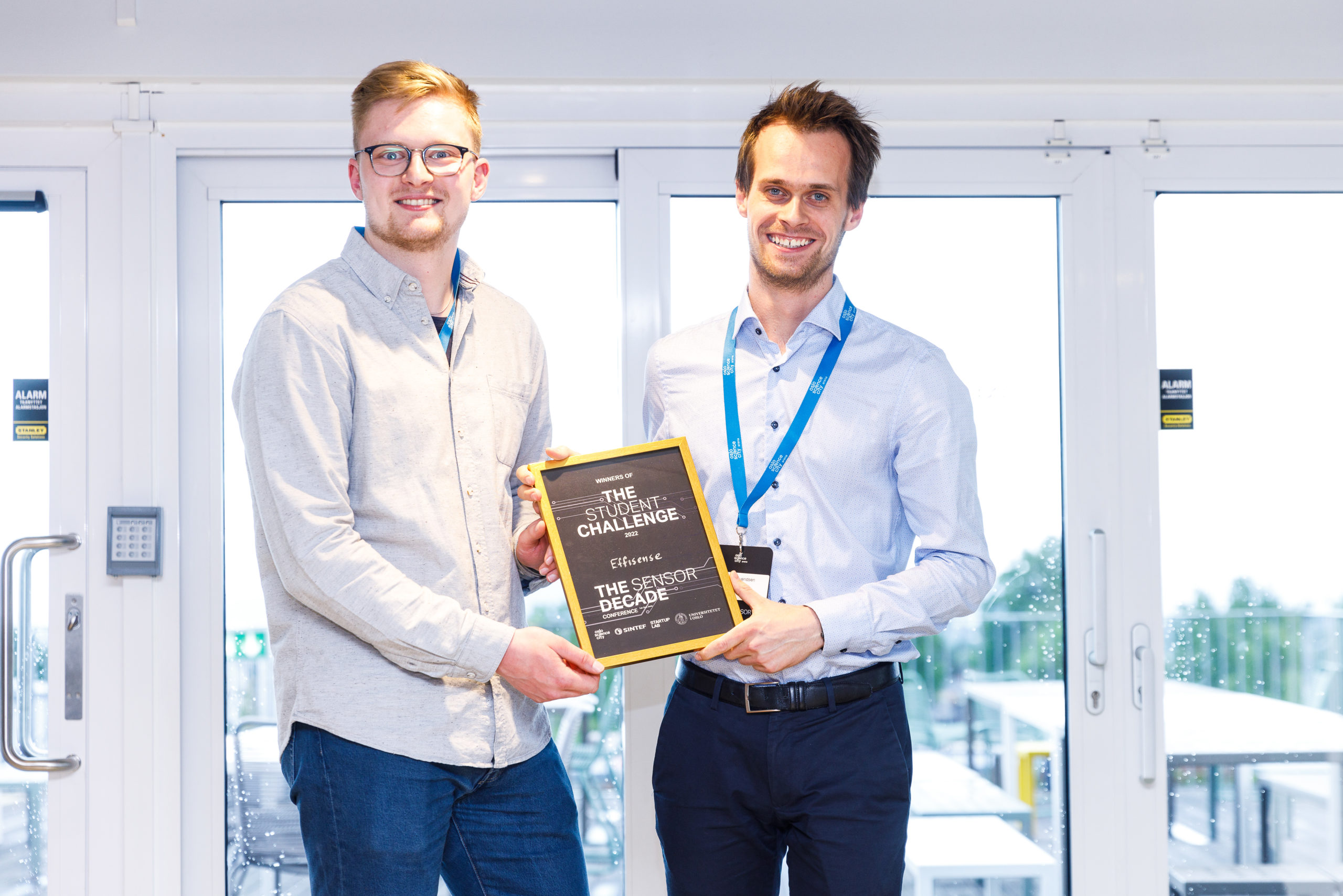 Winners of the student hackathon, Eskil Pedersen og Daniel Svendsen. Photo: Kilian Munch