Since 1995, Ablecon has been an important business for the visually impaired. As so many of us experienced, the corona pandemic came as a shock for AbleCon. All employees were laid off and most projects were put on hold. This made them look for opportunities.
AbleCon offers several different systems and services for the visually impaired. In 2011, they made a change of pace where they went from being a purely consulting company to becoming a production company.
- We took all the good ideas we had over the years and restructured the entire company and started to develop products ourselves, says manager Arnfinn Kalvenes. 
The first product they made themselves was Ablecenter. In 2017, they got a patent for this and started making wireless reading TVs for the visually impaired. This give them the opportunity to read and see things up close in a social and inclusive way. By being able to sit wherever you want in the meeting / classroom, a wireless PC or tablet controls a camera that can enlarge and read text. AbleCon had great success in Norway, but it did not catch on just as much abroad. That is something they hope to change now.
- We are about to step out there now. We have got distributor agreements with 8 countries, so we are up and running, but things take time. We work with technology where we constantly have to line up with documentation, certifications, etc. And then it is important that the company grows alongside, says Arnfinn.
New opportunities
Like everyone else, AbleCon was taken aback by the corona pandemic and projects were put on hold. That made them look for other opportunities.
- We were a bit shocked like everyone else and sat for 14 days dangling our legs. We had to temporarily lay off staff and did not quite know what to do. But then we quickly found out that here we have to do something. We work with technology and focused on the skillset we had and applied for a pilot project under the auspices of Innovation Norway.
That preliminary project went well and Innovation Norway further approved a main project DUK (Digital Universally adapted Broadcasting System for teachers and lecturers). In DUK, AbleCon develops a system (AbleStudio) that is integrated into Microsoft Teams and Zoom.
Digital meetings are a new discovery for many of us over the past year, and we are no exception. With Arnfinn in Tønsberg and us in Electronic Coast working from home in Horten, Teams Interview is the only solution.
- Among other things at our AbleCenter, we also have the opportunity to do what we do right now, to sit digitally in a meeting. But we think there were so many limitations in that picture. I just went from another meeting where I used a fancy studio with several cameras, which is integrated in Teams and Zoom. That's what we are working on now, Arnfinn explains.
Arnfinn suspects digital meetings have come to stay and quickly realized AbleCon sat on important technology and understanding that could be used for several purposes. Inspired by what schools do, AbleCon now sees opportunities. Under the auspices of Innovation Norway and AbleCon, 5 pilot projects are now running until July. The customer list includes the University of Southeast Norway and Vestfold Central Hospital. 
- Everyone gets their complete system which they test out with us. We have already set up a system at Horten upper secondary school. I think we will see a growth where someone will refuse to come or for practical reasons do not have the opportunity to show up physically, but you would like to have them in the meeting. Then you can set up several cameras so that they can be part of the meeting. At the same time you can teach and talk to the group you have gathered physically. The teachers want to give the students a nice school day and this can be a good solution for that, Arnfinn explains.
Similar services already exist at universities, but Arnfinn believes it's possible to make it easier, cheaper and not least possible for a teacher to do it themself.
- We see it's possible to more easily juggle between different screens and what should be in focus. With AbleStudio you can easily control between when there are pictures from my PC, or now it's I who is in focus, til now it's others who want to talk. Often in such situations you often need a computer technician to control this. With AbleStudio, the teacher will be able to control it themself.
And the visually impaired are not forgotten. AbleCon has a clear belief that such a system should be suitable for everyone. Therefore, they build it with a universal design, so that the visually impaired can also use it. In practice, this means that what happens on the screen can, among other things, be enlarged or read out in another document.
- We take into account the needs of the visually impaired, which we know so well. So we hope that this will accumulate in a proper product that we call AbleStudio.
Hectic summer
With this, AbleCon is well underway with market research in Europe and ready to launch this out to their distributors. But it's not only big companies abroad who want this product, also smaller private companies in Norway contact AbleCon.
- Yes, this has gotten a real boost, there is no doubt about that. There are probably some generations who take this more easily than others, but we are all a large group and it must work well for everyone. That is our focus. That it's simple and relatively affordable in relation to the large solutions from other companies, says Arnfinn.
There is no doubt that it's going full speed ahead for the company. In addition to the 5 permanent employees, AbleCon hires programmers, designers and other engineers to assist in the project. In addition, they tend to have an apprenticeship, a collaboration with the high schools in the area, which they greatly appreciate. Arnfinn is now looking at opportunities to take AbleStudio further.
- It's possible we need some help along the way. We have received inquiries and are in contact with investors and people with larger networks and financial muscles than us. This is in many ways a side project, at the same time as it gives us new opportunities, Arnfinn explains.
Now an exciting summer awaits Arnfinn and AbleCon, which will hopefully be out in Europe towards the late summer. Men det er klart med tanke på pandemien, lever vi i en uforutsigbar tid, og det kan fort bli at en del av turneen må skje digitalt hjemme i Tønsberg. Deadline på prosjektet er satt til slutten av juli, så det blir noen artige måneder. 
- I'm looking forward to August because then a new chapter has taken place in our company, Arnfinn concludes.
Want to learn more about AbleCon? At https://www.ablecon.no/ it's possible to read more about the company and their products.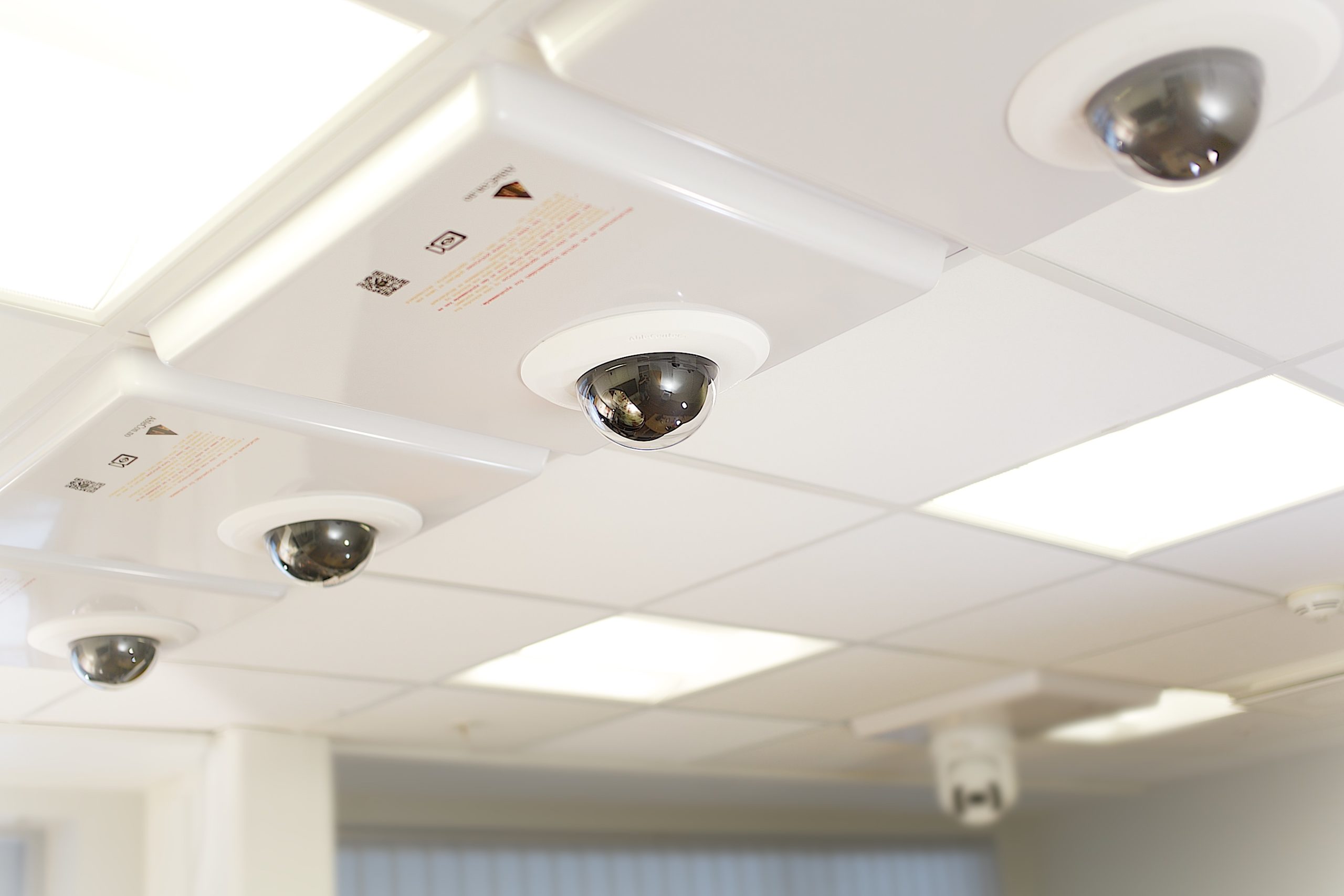 Picture of the cameras that are being used in some of the projects. Photo: Private.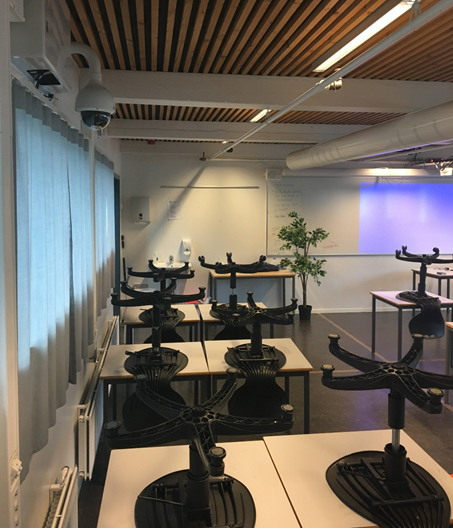 Several schools have AbleCenter installed. Photo: Private.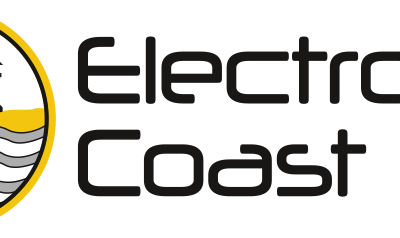 Det er gjennomført valg av nytt styre i Electronic Coast. Valget ble gjennomført digitalt, ved at hver medlemsbedrift kunne stemme i Survey Monkey. Til sammen 20 bedrifter har avgitt stemme. Det nye styret består av: Lisbeth Cale, Kongsberg Defence and Aerospace AS...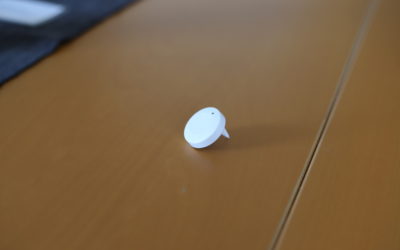 You no longer have to worry about moisture in your motorhome. Avara has been responsible for the development, while Mectro is responsible for the production of the system, which, among other things, will report when there is too much moisture in the motorhome or caravan. We Norwegians love ...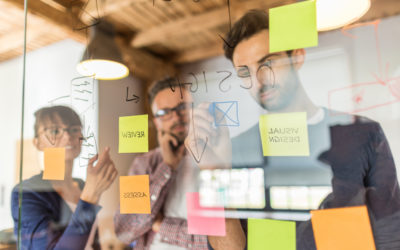 Do you represent a public or private company with sustainability challenges and a need for innovation? The University of Southeast Norway (USN) will start a pilot project this autumn and is looking for public and private companies to take part in this.